8 best metaverse crypto coins to buy in January 2024
Our experts pick the 8 top metaverse crypto coins to buy that combine strong foundations, unique tech and the highest upside for the future.
With so many different metaverse projects available today, it's never been more important to invest in the best ones. Pick wisely and you can make 10x or more on your money, but poor quality projects can flop during crypto's notorious winters.
We've picked out the 8 top metaverse crypto coins with the most potential to help you make the best investment decisions. Compare the leading lights with the latest projects to find the 8 best metaverse tokens to buy today.
Top 8 metaverse tokens to buy now
Copy link to section
Summary of the best metaverse crypto projects
Copy link to section
| Rank | Metaverse crypto coins list | Symbol | Price | Market cap |
| --- | --- | --- | --- | --- |
| 1 | Metacade | MCADE | $0.02 | $26.37m |
| 2 | The Sandbox | SAND | $0.39 | $718.71m |
| 3 | Decentraland | MANA | $0.47 | $883.02m |
| 4 | Metahero | HERO | $0.003 | $15.39m |
| 5 | Enjin | ENJ | $0.35 | $353.42m |
| 6 | ApeCoin | APE | $4.15 | $111.32m |
| 7 | Axie Infinity | AXS | $4.91 | $575.71m |
| 8 | Star Atlas | ATLAS | $0.001 | $15.44m |
Detailed reviews of the best metaverse coins
Copy link to section
1. Metacade: Best for crypto gaming, play-to-earn rewards & exclusive tournaments

Symbol: MCADE
Market cap: $16.14M
Current price: $0.01
Founded: 2023
Overview
Metacade is the best new crypto gaming platform, a virtual arcade that combines the best of GameFi with the latest metaverse technology. On Metacade you don't pay to play, you play-to-earn on the latest blockchain games.
New games are added all the time, while there's also the opportunity to make your own, using a create-to-earn model where you make money based on how many other people play your game. There's more, too, as MCADE tokens are your ticket to compete-to-earn tournaments and prize draws where you can win exclusive prizes.
All of this is set in a community-driven metaverse that shares many characteristics with a social network. There's the opporutnity to network with like-minded people, while the future is set to include the possibility to literally buy virtual land parcels within this world. That could drive the hype around MCADE to new levels and the value of the token to all time highs.
Key features
Combines play-to-earn, compete-to-earn, and create-to-earn models into one single package
Use your unique skills as a gamer or a developer to earn MCADE
Access a virtual hangout to network with other blockchain and gaming fanatics
Key negatives
Limited games on the platform for now
77% of retail CFD accounts lose money.
2. The Sandbox: Best for buying virtual land in the metaverse

Symbol: SAND
Market cap: $888.93M
Current price: $0.42
Founded: 2020
Overview
The Sandbox is a blockchain-based virtual world where users can create, own, and monetise their gaming experiences and virtual assets. It provides a platform for creators to build, share, and play games, as well as buy and sell virtual assets within The Sandbox metaverse.
The initial development of what became The Sandbox began in 2011 and it began life as a mobile game in 2012. It wasn't until 2018 that The Sandbox team announced plans to embrace the metaverse concept by developing a decentralised metaverse world powered by blockchain technology, a move that turned it into one of the top metaverse crypto coins.
Nowadays, The Sandbox emphasises user-generated content and play-to-earn gaming mechanics, allowing creators to unleash their creativity and build unique experiences while earning rewards in the platform's native utility token, SAND. This enables a diverse and constantly evolving metaverse.
The metaverse is built using blockchain technology to ensure true ownership of virtual assets. The use of NFTs within The Sandbox enables creators and players to buy, sell, and trade virtual items securely through its native NFT marketplace, without the risk of duplication or fraud.
In 2022, The Sandbox partnered with major gaming brands, including Atari, The Walking Dead, and Binance, to bring popular IPs and characters into the virtual world. Ongoing development has helped the metaverse to expand and attract a growing number of passionate creators and players, making SAND one of the most desirable metaverse coins out there today.
Key features
User-generated content and creativity-driven platform
Blockchain-based true ownership and secure transactions with NFTs
Play-to-earn mechanics, allowing players to earn rewards by participating in the ecosystem
Key negatives
The token is inflationary, unlike most competitors
77% of retail CFD accounts lose money.
3. Decentraland: Best for gaming inside the metaverse

Symbol: MANA
Market cap: $855.19M
Current price: $0.45
Founded: 2017
Overview
Decentraland is a decentralised virtual world built on the Ethereum blockchain. It enables users to create, explore, and monetize digital content and experiences within a virtual reality environment. Decentraland uses blockchain technology to ensure true ownership and scarcity of virtual land and assets.
Decentraland is a detailed metaverse that incorporates land ownership, content creation, and an entire in-world economy based around the MANA token. The virtual metaverse world of Decentraland is divided into parcels of virtual land called LAND. Each LAND parcel is represented by a non-fungible token (NFT) on the Ethereum blockchain, allowing users to own, buy, sell, and trade metaverse plots securely.
LAND is at the centre of the whole ecosystem, and each user has the ability to purchase a piece of land within one of the Decentraland servers, then develop interactive 3D scenes and experiences on that land using a native scripting language called Decentraland SDK. These creations can range from art installations and games to virtual shops and social spaces.
All you have to do is create your own avatar to interact with the Decentraland metaverse. You can explore the various virtual environments, interact with other users, attend events, and participate in activities. You can also buy virtual land, assets, and services using MANA, or monetise your creations by selling or leasing them to other users.
Decentraland is governed by a decentralised autonomous organisation (DAO), called the Decentraland Foundation. Owning MANA entitles you to participate in the DAO's decision-making process and influence the development and direction of the virtual world.
Key features
True ownership and secure transactions using blockchain technology.
Creative freedom and the ability to build unique 3D experiences within virtual land parcels.
Use MANA to buy and sell virtual land or monetise your creations
Key negatives
The NFT and metaverse space is very competitive
77% of retail CFD accounts lose money.
4. Metahero: Best gaming crypto for creating yourself in the metaverse

Symbol: HERO
Market cap: $14.69M
Current price: $0.002883458979
Founded: 2021
Overview
Metahero is a blockchain-based platform that mixes virtual and physical worlds. It combines computer vision, artificial intelligence (AI), and blockchain technology to allow users to create high-quality 3D digital replicas of real-world objects, known as "Metaheroes." Each Metahero is an NFT, registered as a unique entity on the blockchain which can be used to make money in the metaverse.
The Metahero vision of the metaverse is as an extension of our real world lives, so the Metaheroes are designed to create a connection between digital and real worlds. This extends even to your avatar: the Metahero avatars are meant to be realistic interpretations of the individual user and allow virtual games inside the metaverse to be a more immersive experience.
Each avatar can be used for various applications, such as virtual try-ons, gaming, e-commerce, and more. You have to go to a real world location to create avatars and to be scanned into the metaverse. And you must own HERO tokens in order to scan anything.
The HERO token is the main form of currency in the Metahero ecosystem. It's the only way to pay for your avatar, access try-ons, and even to access some features within the metaverse.
Key features
High-quality 3D digital replicas of real-world objects
Blockchain-backed ownership and secure transactions using NFTs
Versatile applications across virtual and augmented reality, gaming, e-commerce, and more
Key negatives
Not always practical to get scanned in person
77% of retail CFD accounts lose money.
5. Enjin: Best for creating your own digital assets & NFTs for games

Symbol: ENJ
Market cap: $294.67M
Current price: $0.29
Founded: 2017
Overview
Enjin is a blockchain platform that provides a suite of tools and services for creating blockchain-based assets into the gaming industry. Enjin allows game developers to incorporate decentralised ownership into their games, creating unique virtual economies and empowering players to earn money from their creations.
Using Enjin's tools, developers can create digital assets inside a metaverse platform, such as in-game items, characters, or virtual goods, and tokenize them on the Ethereum blockchain as non-fungible tokens (NFTs). These features in some hugely popular games that run on the Enjin platform, such as Age of Rust, Forest Knight, The Six Dragons, and AlterVerse.
Enjin provides the infrastructure for storing, managing, and monetising these NFTs. The assets can be easily integrated and interoperable across different games and platforms within the Enjin ecosystem. All of these digital assets are backed by ENJ tokens held in reserve, which gives the assets real-world value, as they can be redeemed for the ENJ tokens they are backed by.
Enjin enables developers to design and implement virtual economies within their games, allowing players to own, trade, and monetize their in-game assets. The platform supports the creation of scarcity, rarity, and value for these digital items.
Key features
Dedicated focus on gaming industry and infrastructure tailored for game developers
Interoperability of assets across different games and platforms within the Enjin ecosystem
Asset backing and real-world value
Key negatives
There are only a handful of games available
77% of retail CFD accounts lose money.
6. Apecoin: Best for access the exclusive Bored Ape Yacht Club

Symbol: APE
Market cap: $586.74M
Current price: $1.59
Founded: 2022
Overview
ApeCoin is a cryptocurrency that was created to empower the community of the APE ecosystem, which originated from the Bored Ape Yacht Club (BAYC) range of NFTs. It's developed by Yuga Labs and used for Otherside, an online multiplayer role playing game inside the metaverse. You can use APE to buy virtual land in the Otherside metaverse.
Yuga Labs' BAYC range of NFTs, famous for their ape-like appearance, took the world by storm when they were popularised by celebrities like Justin Bieber, Steph Curry, and Jimmy Fallon. Bored Ape NFTs were changing hands for hundreds of thousands of dollars in late 2021, which prompted the creation of a unique APE cryptocurrency in 2022.
ApeCoin serves multiple purposes within the ecosystem. Firstly, it enables APE token holders to participate in the decision-making process through the ApeCoin DAO, where they can collectively vote on governance issues such as fund allocation, rule framing, partnerships, and project selection.
Secondly, ApeCoin grants holders access to exclusive features of the ecosystem, including games, events, merchandise, and services. Lastly, ApeCoin can be used as a transactional currency, allowing for payments within the ecosystem and potentially with third-party developers who incorporate the token into their services, games, and projects.
Key features
ApeCoin holders can participate in the decision-making process within the ApeCoin DAO
Holders get access to exclusive features, including games, events, merchandise, and services
You can use APE to buy goods, services, and rewards within the metaverse
Key negatives
Apecoin's value is tied to NFTs, which are highly volatile
77% of retail CFD accounts lose money.
7. Axie Infinity: Best for breeding & battling your own NFTs in-game

Symbol: AXS
Market cap: $868.89M
Current price: $6.58
Founded: 2020
Overview
Axie Infinity is a blockchain-based game that combines elements of strategy, collectibles, and blockchain technology. It features cute and unique creatures called Axies, which players can collect, breed, battle, and trade, and a pioneering play-to-earn (P2E) model.
Play-to earn means that players can earn in-game rewards and cryptocurrencies (AXS and SLP tokens) by playing the game and participating in battles. These rewards can be sold or used to acquire more Axies, creating opportunities for income generation.
The Axies themselves are non-fungible tokens (NFTs) based on the Ethereum blockchain. Each Axie is represented as an NFT, giving players control over their digital assets. Players can buy, sell, and trade Axies on the marketplace, creating a vibrant virtual economy.
The value of Axie Infinity's native token, AXS, experienced a significant surge in 2021, reflecting the game's growing user base, the popularity of its P2E model, and its prominence in the blockchain gaming industry. It has continued to introduce new features and game modes, and innovate within the blockchain gaming space, ever since.
Key features
Axie Infinity allows players to earn AXS tokens by playing the game
It uses NFTs to create provable scarcity of Axies and in-game assets, enhancing their value and tradeability
Axie Infinity has a vibrant and supportive community that fosters social interactions, collaborations, and guilds
Key negatives
Axie has experienced hacks in the past
77% of retail CFD accounts lose money.
8. Star Atlas: Best for getting involved in the most futuristic metaverse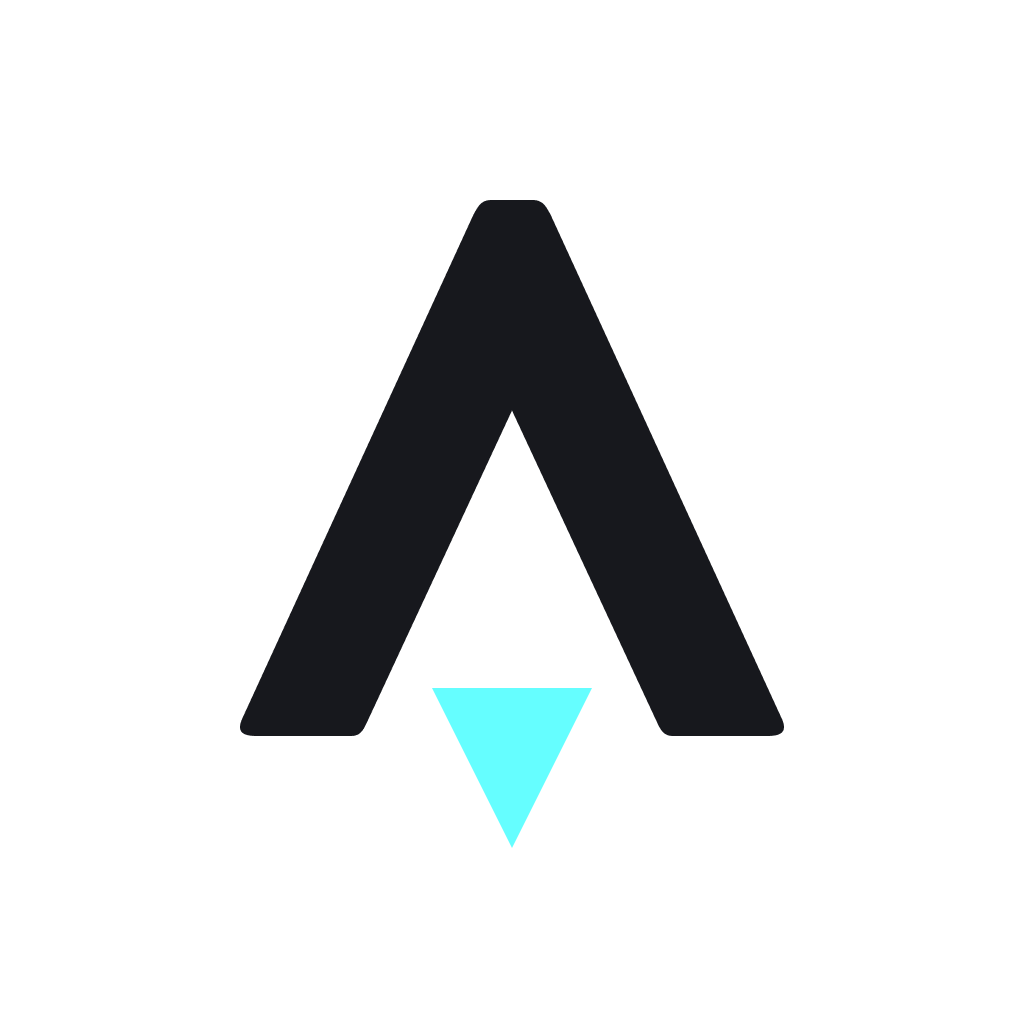 Symbol: ATLAS
Market cap: $103.91M
Current price: $0.007208364877
Founded: 2021
Overview
Star Atlas is a virtual world and gaming metaverse that combines elements of space exploration, strategy, and blockchain technology. It offers a decentralised gaming and economic ecosystem set in a futuristic sci-fi universe.
The game features various gameplay mechanics, including space exploration, trading, resource management, and strategic battles. Players can own and pilot spaceships, build colonies on planets, and engage in player-versus-player (PvP) or player-versus-environment (PvE) activities.
Star Atlas leverages blockchain technology, specifically the Solana blockchain, to ensure secure ownership and trading of in-game assets. NFTs represent spaceships, land parcels, items, and other virtual assets, allowing players to buy, sell, and trade them on the integrated marketplace.
These assets combine to create a thriving in-game economy driven by player interactions, resource management, and trade. The ATLAS token is also a governance token, allowing players to participate in decision-making processes and shape the evolution of the virtual world.
Key features
Star Atlas offers a captivating sci-fi metaverse that provides an immersive experience for players
You can own and trade unique in-game assets, like spaceships, land colonies, and weapons
Players get to participate in the future of the game and the world in which it's based
Key negatives
Very early stages of the project
77% of retail CFD accounts lose money.
What are metaverse coins?
Copy link to section
Metaverse coins are used for transactions within any of the virtual online worlds that are collectively known as the 'metaverse'. There are a large variety of metaverse crypto coin projects, and they all have some form of crypto token that serves as money within that virtual world.
Metaverse crypto coins can serve as in-game currency for metaverse gaming, the underlying currency for a particular virtual world, a means of payment for digital collectibles, or one of many other purposes.
Each digital world usually has its own native token, so you'll find that metaverse platforms like Decentraland, The Sandbox, and Battle Infinity have their own cryptocurrency which you can use to buy land and other items within that world.
Then individual metaverse crypto coins projects based in that world may also have their own metaverse cryptocurrencies which you can use to mint or buy NFTs, tip creators, buy plots of virtual real estate, or use for other purposes.
How many metaverse crypto coins are there?
Copy link to section
There are more than 200 cryptocurrencies that describe themselves as metaverse crypto coins. These include cryptocurrencies with a range of metaverse applications, such as entire virtual reality worlds, metaverse games, or entertainment products that include a metaverse project as part of their overall offering.
The overall metaverse market was worth $62 billion in 2022 and $82 billion in 2023, expected to rise north of a trillion dollars by 2030. That means there's huge potential for top metaverse coins to become extremely valuable over the next decade. Picking the best metaverse crypto projects could ultimately help you make a lot of money.
How to find the top metaverse projects
Copy link to section
The key to any successful metaverse coin is a unique idea combined with potential. A lot of the technology that drives the metaverse is still in its infancy, so you need to imagine what a project will look like a few years down the line.
Here is a checklist of ways to find that potential and identify the top metaverse coins to buy.
Use social media and crypto news sites to find new metaverse projects. Twitter and Telegram are great places to hear about new metaverse crypto projects, investment opportunities and to discover metaverse cryptocurrencies that have a thriving community around them already.
Read the whitepaper. The best metaverse crypto coins have a whitepaper and you should read it to understand what's unique about each particular metaverse. Look at the tokenomics, as that can be a clue as to whether the metaverse crypto coins are going to make for a good investment. What is the token used for? Is there a cap on supply? How does the metaverse project create value in the coin?
Look for existing communities and early adoption. For any metaverse crypto coin to increase in value, people need to use the world it's associated with. Most of the time, the tokens are used to purchase things inside the digital world, such as the ability to buy scarce land or own in-game items. Other metaverse crypto coins grant access to exclusive events, such as is the case with ApeCoin, which has allowed APE token holders entry to real-world events
Find presales and airdrops. If you identify a project in its early stages then you can sometimes get free metaverse coins in airdrops or buy metaverse crypto tokens in presales more cheaply. There are ways to access these exclusive drops. For example, if you owned a BAYC NFT you would have been given ApeCoin tokens for free as part of the presale.
Use technical analysis and indicators. The best metaverse coins are an investment, so you can use technical factors to identify tokens that might be about to increase in value. This is a particularly good idea if you're more interested in short term trading rather than buying and staking tokens over the long term.
Conclusion
Copy link to section
The metaverse is one of the buzziest buzz words in crypto right now and there are plenty of tokens promising the moon. Choose wisely and invest in top metaverse projects, and you could be at the forefront of the next great technical revolution.
Our experts have picked out Metacade as the best metaverse token, with the potential to change the world of virtual gaming. Other metaverse tokens worth investing in are established projects like Decentraland and The Sandbox, which have proven to be two of the best metaverse cryptocurrencies over a number of years.
FAQs
Copy link to section
Which is the best metaverse cryptocurrency?
What metaverse cryptocurrency will explode in 2024?
What is the #1 metaverse crypto coin?
What coin will Facebook metaverse use?
Is Gala a metaverse coin?
More of the best coins by sector
---
Risk disclaimer
Invezz is a place where people can find reliable, unbiased information about finance, trading, and investing – but we do not offer financial advice and users should always carry out their own research. The assets covered on this website, including stocks, cryptocurrencies, and commodities can be highly volatile and new investors often lose money. Success in the financial markets is not guaranteed, and users should never invest more than they can afford to lose. You should consider your own personal circumstances and take the time to explore all your options before making any investment. Read our risk disclaimer >
James is the Editor of Education for Invezz, where he covers topics from across the financial world, from the stock market, to cryptocurrency, to macroeconomic markets....
read more
.