Compare the best brokers to trade forex with credit card
Are you looking for a convenient way to trade forex? Trading with a credit card could be for you.
A credit card can be a fast and convenient payment method to use when trading forex. Keep reading to learn how to find the best brokers you can use to trade forex with a credit card, and the pros and cons of doing so.
Here are the best forex brokers that accept credit card
When searching for the best forex brokers that accept credit cards, you should consider multiple factors to make sure you're getting the best deal. We've compiled a list of the best forex brokers that accept credit cards in the table below, along with some of the notable features of the service they offer.
Rank
Broker
Special Offer
Min Deposit
Spreads From
Max Leverage
Regulations
Support
Start Trading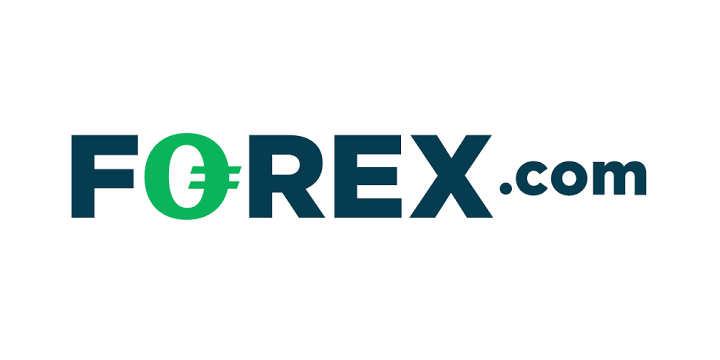 No commissions
$100
0.7 PIPs
30:1
NFA, CFTC, FCA, FSA, IIROC, CIMA, FFA Japan, MAS, SFC of Hong Kong
What is a credit card forex broker?
A forex broker is a platform that lets you trade one foreign currency for another. A credit card forex broker is therefore simply a broker that lets you trade forex using a credit card.
Pros and cons of trading forex with credit card
When deciding if you should trade forex with a credit card, consider these potential benefits and drawbacks:
Pros
Convenient. If you already use a credit card for everyday purchases, you know that making transactions is a smooth and easy process. By linking your credit card account to your forex account, you can benefit from that same convenience.
Inexpensive. Credit card transactions can often be less expensive than some other trading methods you might otherwise use to trade forex.
Fast Deposits. You can fund your forex account quickly using a credit card, allowing you to begin trading forex whenever you're ready.
Cons
Slow withdrawals. Unlike the deposit/funding process, withdrawals made by credit card often take considerably longer, sometimes even multiple days. There are numerous faster ways to withdraw your funds, including digital wallets.
Not anonymous. When you use a credit card to make a purchase, you are transmitting certain financial information, compromising privacy and anonymity.
What are the fees and commissions when using a credit card to trade currencies?
While credit card transactions are typically free for everyday items, some forex brokers charge commissions for credit card payments. These will vary depending on your broker, but are usually just a small percentage of each trade you make. Our lists of top-rated brokers can help you narrow down your search based on many different criteria, including fees and commissions.
What to look for in an FX broker that accepts credit card
If the forex broker you're considering accepts credit cards, you can begin to narrow your search. Consider these factors when choosing a forex broker that accepts credit cards:
Low fees. Look for forex brokers that allow you to use a credit card without taking too much money out of your pocket with high fees, commissions, or excessively wide price spreads.
Variety of forex trading options. Many forex brokers provide multiple trading options, including spread betting, forex futures, and contracts for difference (CFDs). If variety matters to you, look for a forex broker that offers numerous different trading options.
Variety of currency pairs. Some of the most commonly traded currencies on forex exchanges are the British pound (GBP), U.S. dollar (USD), and euro (EUR). Many forex traders offer far more foreign currency choices, so make sure to find a broker that allows you to trade a wide variety of currencies.
Security. A high level of security is essential when choosing a credit card forex broker to handle your trades.
Great customer service. The best credit card forex brokers offer fast, helpful, and responsive customer service.
Is forex trading with credit card secure?
Yes, it is usually secure to trade forex with a credit card. The best credit card forex brokers offer robust encryption features that protect your data and keep your trading secure, and the financial security and fraud prevention measures that come with credit cards make them a secure payment method to use.
Do I need to provide ID when using a credit card forex broker?
Yes, you will need to provide identification when using a credit card forex broker. Forex brokers use ID verification as a way to protect against scammers and abide by regulatory requirements. The verification process may include everything from basic financial and personal information to a photo ID.
How to fund your currency trading account with credit card
While different forex brokers will have slightly different procedures for making trades, most follow a general framework of steps. Here are those steps:
Find the payments page on your forex broker's website or app.
Select a credit card as your preferred payment option.
Enter your credit card information.
Enter the amount you want to deposit into your forex trading account.
Click confirm.
FAQs
What currencies can I trade with a credit card?
Are there limits to how much I can trade with a credit card?
What other payment methods can I use when trading forex?
How can I keep up with the foreign exchange market?
What currency pairs do credit card brokers offer?
What charges are usually applied with a currency exchange?
What's the best way for a beginner to learn about forex trading?
Who regulates credit card forex brokers in the UK?
Who regulates credit card forex brokers in the United States?
Who regulates credit card forex brokers in the rest of the world?
Is trading forex with a credit card recommended for beginners?