Compare the best brokers to trade forex with Google Pay
Are you looking for a convenient way to trade forex? Trading using Google Pay gives you quick and easy access to many online brokers.
Google Pay stands out as one of the fastest and most convenient ways to trade forex. Keep reading to learn how to find the best brokers you can use to trade forex with Google Pay, and the pros and cons of doing so.
Here are the best forex brokers that accept Google Pay
When searching for the best forex brokers that accept Google Pay, you want to consider multiple factors, such as ease of use, fees, and security of each broker. We've compiled a list of the top forex brokers that accept Google Pay, along with the top qualities offered by each broker in the table below:
Rank
Broker
Special Offer
Min Deposit
Spreads From
Max Leverage
Regulations
Support
Start Trading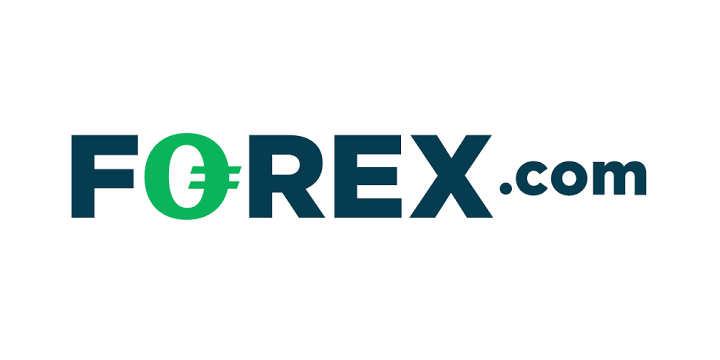 No commissions
$100
0.7 PIPs
30:1
NFA, CFTC, FCA, FSA, IIROC, CIMA, FFA Japan, MAS, SFC of Hong Kong
What is a Google Pay forex broker?
A forex broker lets you trade one foreign currency for another. Google Pay is a payment services platform that's available through most smartphone operating systems. A Google Pay forex broker is thus simply a broker that lets you trade forex using Google Pay.
Pros and cons of trading forex with Google Pay
When deciding if you should trade forex with Google Pay, consider these benefits and drawbacks:
Pros
Convenient. If you already use Google Pay for everyday purchases, you know how convenient it is to make instant purchases digitally. By linking your Google Pay account to your forex account, you can benefit from that same convenience.
Fast Deposits. You can fund your forex account quickly using Google Pay, allowing you to begin trading forex whenever you're ready.
Secure. Google Pay uses Google's strong, built-in security and encryption capabilities to ensure that all your transactions (including your forex trades) are well protected.
Cons
Not universally accepted. The good news is that the Google Pay app can be found both on native Android-based mobile devices, as well as Apple iOS-based devices. The bad news is that despite that widespread availability, not all forex brokers and exchanges accept Google Pay. Check out our guides to see which forex brokers offer Google Pay as a payment option.
Not anonymous. When you use Google Pay to make a purchase, you are transmitting some of your personal financial information, thus compromising some of your privacy and anonymity.
What are the fees and commissions when using Google Pay to trade currencies?
The fees associated with trading forex with Google Pay typically aren't that high, with transactions generally costing around a pound, or a small percentage of your trade amount.
Forex brokers typically take their biggest cut in the form of the spread offered between the bid and ask prices of the currency pair that you want to trade. Make sure to look for forex brokers that offer smaller price spreads.
What to look for in an FX broker that accepts Google Pay
Once you've established that the forex brokers you're considering accept Google Pay, you can narrow your search to ensure you find the best broker possible. Consider these factors when choosing a forex broker that accepts Google Pay:
Low fees. Look for forex brokers that allow you to use Google Pay, without taking too much money out of your pocket with high fees and commissions, or excessively wide price spreads.
Variety of forex trading options. Many forex brokers offer multiple trading options, such as spread betting, futures, and contracts for difference (CFDs). If variety matters to you, look for a forex broker that offers numerous different trading options.
Number of currency pairs. Some of the most commonly traded currencies on forex exchanges are the British pound (GBP), US dollar (USD), and euro (EUR), but there are many more currencies that forex brokers can help you trade. Look for a Google Pay forex broker that offers a large number of currencies and trading pairs.
Security. A high level of security is essential when choosing a Google Pay forex broker to handle your trades. Make sure a platform is safe before trusting it with your money.
Great customer service. The best Google Pay forex brokers offer fast, helpful, and responsive customer service, with some of them even being available 24 hours a day, seven days a week.
Is forex trading with Google Pay secure?
Trading forex with Google Pay is usually secure. But you'll still want to do your research to ensure that the Google Pay forex broker you're considering offers the highest levels of security. The best Google Pay forex brokers offer robust encryption features to protect your data and keep your trading secure.
It is also advisable to look into which bodies regulate your chosen broker, as regulated brokers have to abide by a variety of rules to protect their customers.
Do I need to provide ID when using a Google Pay forex broker?
Yes, you will need to provide identification when using a Google Pay forex broker. Forex brokers usually need to abide by KYC (Know Your Customer) guidelines, making a verification process standard procedure. The verification process may include some basic financial and personal information, and sometimes a photo ID.
How to fund your currency trading account with Google Pay
Different forex brokers will have slightly different procedures for making trades. Still, most forex brokers follow a general framework of steps when it comes to the funding process. Here are those steps:
Find the payments page on your forex broker's website or app.
Select Google Pay as your preferred payment option.
Enter your Google Pay information (or press confirm on your smartphone as instructed).
Enter the amount you want to deposit into your forex trading account.
Click confirm.
FAQs
What currencies can I trade with Google Pay?
Are there limits to how much I can trade with Google Pay?
What other payment methods can I use when trading forex?
How can I keep up with the foreign exchange market?
What currency pairs do Google Pay brokers offer?
What charges are usually applied with a currency exchange?
What's the best way for a beginner to learn about forex trading?
Who regulates Google Pay forex brokers in the UK?
Who regulates Google Pay forex brokers in the United States?
Who regulates Google Pay forex brokers in the rest of the world?
Is trading forex with Google Pay recommended for beginners?
Jonah Keri is a trader and analyst who spent 11 years at Investor's Business Daily covering the markets. He now writes about stocks, cryptocurrencies, and other investments for Invezz and about emerging technologies for private clients.