Compare the best spread betting brokers
Looking for the best spread betting brokers to trade forex with? We're here to help.
We compare all the top forex spread betting brokers, providing the information and guidance you need to make the right decisions and trade like a pro. Our guide to spread betting forex brokers takes you through all the key criteria you need to know when picking the best account, with a focus on regulation, design and ease of use, and fees.
Where can I find the best forex spread betting platforms?
Right here! Our website enables you to search and compare the best online spread betting platforms, listing all the most important selection criteria at a glance. The best spread betting websites are regulated by legally recognised agencies, provide an intuitive design that makes it easy to open an account, simple to deposit funds, and helpful in its educational content.
Rank
Broker
Special Offer
Min Deposit
Spreads From
Max Leverage
Regulations
Support
Start Trading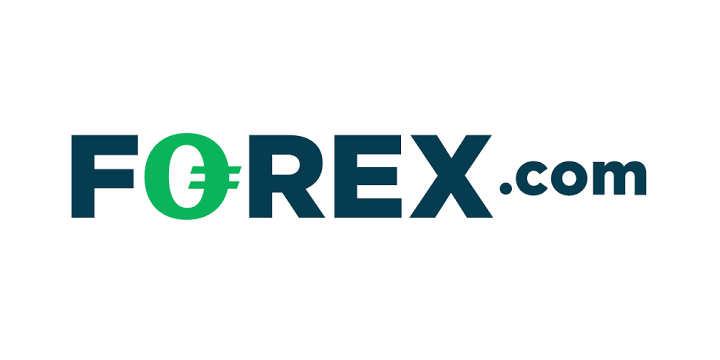 No commissions
$100
0.7 PIPs
30:1
NFA, CFTC, FCA, FSA, IIROC, CIMA, FFA Japan, MAS, SFC of Hong Kong
What are spread betting brokers?
Spread betting brokers (aka spreadbetting platforms) are companies that provide retail traders with access to online and app-based platforms that allow them to bet on the price movement of pairs of currencies. The best brokers' platforms are easy to use, well regulated, and carry strong reputations acquired through years of steady operation and stellar customer service.
What is spread betting in forex trading?
Forex spread betting is an investment vehicle that lets you speculate on the movement of pairs of currencies, without actually transacting in the foreign exchange market.
Spread betting, which can be done for forex or other markets, consists of three main components:
The spread of the instrument being traded
The direction of the trade, up or down
The size of the bet made by the trader
A broker offering currency spread betting usually provides two price quotes, the bid and the ask. The gap between the bid price and the ask price is called 'the spread'. Traders bet on whether the price of the currency pair will be lower than the bid price, or higher than the ask price.
For traders, the narrower the spread is, the more attractive the currency pair becomes for spread betting. That's because narrower spreads mean lower transaction costs for traders wanting to enter and exit a trade.
Let's use an example to illustrate how spread betting on currency pairs works:
Say a broker quotes you an ask price of 1.1155 on the EUR/USD (Euro/U.S. Dollar) pair, with a bid price of 1.1150. If you think the euro will strengthen compared to the dollar, you could bet €0.5 for every point (also known as a "pip") the euro rises above 1.1155. If the EUR/USD pair climbs to 1.1165, you would earn a profit of €5 (€0.5 x 10 pips). If the price of the Euro instead falls to 1.1145, you would lose €5.
The better you get at fx spread betting, the more you might consider using leverage when making your trades. Leverage allows you to borrow money from the broker to place bigger bets than you would normally be able to make using your own money alone.
How do forex spread betting brokers work?
Forex spread betting platforms enable clients to buy or sell commodities either online or via a mobile app. Simply open your spread betting account, deposit funds, and you can start betting on the price movement of currency pairs. Just remember: the smaller the spreads you can find on a given platform, the lower your transaction costs will be.
So I don't technically 'own' the assets I'm trading on a spread betting platforms?
Technically, no, you don't own the assets; however this is normal. In the same way that spread betting on commodities doesn't require you to actually own any of the commodities whose price movement you're betting on, fx spread betting doesn't require you to own any of the currency pairs whose price movement you're betting on. You will, however, have to have money in your spread betting account in order to make trades. The currency you need usually corresponds to wherever the spread betting service you're using is located. For instance, a spread betting site in the United Kingdom would require British pounds (GBP) as capital.
What should I look for in the best spread betting broker?
When shopping for the spread betting forex brokers, it pays to do your homework and find the best spread betting platform (UK) that checks as many of the boxes below as possible:
Look for regulated spread betting platforms – The Financial Conduct Authority (FCA) regulates forex brokers in the United Kingdom. If you're not in the UK, check to make sure the broker you're using is regulated.
Good reputation – The best spread betting brokers should come with positive user reviews regarding such key criteria as opening trading accounts and seamless funds withdrawal. Awards, accolades, and positive publicity can also be useful markers when gauging a platform's reputation.
Design and ease of use – You want a platform that makes forex spread betting as quick and easy as possible. Firstly, because you don't want to get confused and make the wrong trade. And secondly, because you're betting on the very narrow windows between the bid and ask prices of currency pairs, making pinpoint accuracy essential.
Analysis tools – Forex spread betting requires diligent analysis and tremendous discipline. The best trading platforms will offer advanced technical analysis tools to assist in key areas such as pattern recognition.
Customer service – If you're an active trader, you'll want to be sure you're well taken care of on whichever platform you choose. That means insisting on live-chat capabilities 24 hours a day, seven days a week, and longer queries taking no more than one business day to produce a reply. Testing the broker's customer service before depositing a large sum of money is a good idea.
Fees – This one is simple: The lower the spread-based transaction fees you have to pay, the better off you'll be.
Will I have to verify my spread betting account?
Yes. To open your online account, you'll need to go through the verification steps to comply with financial service regulations. Verification will usually involve providing proof of identity, proof of address, and various financial proofs. This is often an automated process that will require you to upload documents such as a valid passport or driving license, bank statement or mortgage statement. In some cases, you might be required to take and upload a selfie too, for facial recognition purposes.
Is online trading secure?
Yes. Reputable spread betting forex brokers use many of the same digital safeguards that you'll find in a typical stock account run by a big brokerage to guard against hackers. Regulatory agencies provide further security by closely monitoring forex trading in places like the UK, as well as many smaller nations.
What if I forget my password?
Just like other online platforms, forex spread betting accounts allow you to reset your password using your email address and/or password recovery questions. Make sure to choose a secure password (ideally using non-common words, at least one capital letter, at least one digit, and at least one punctuation mark), so that others can't access your account.
Can I trade multiple currency pairs on spread betting brokers?
Yes. The seven major forex pairs are:
The Euro/US Dollar Pair (EUR/USD)
The US Dollar/Japanese Yen (USD/JPY)
The British Pound Sterling/US Dollar (GBP/USD)
The US Dollar/Swiss Franc (USD/CHF)
The Australian Dollar/US Dollar (AUD/USD)
The US Dollar/Canadian Dollar (USD/CAD)
The New Zealand Dollar/US Dollar (NZD/USD)
However, many spread betting companies will let you bet on the price movement of 60 or more currency pairs.
Do spread betting brokers charge fees for trades?
Yes. Forex spread betting brokers make money through the spreads they charge clients to trade, both when entering and exiting a trade.
What are the advantages of using an online spread betting service?
Forex spread betting platforms bring together all of the world's biggest currencies and currency pairs. Some of the advantages of making forex spread bets through brokers include around-the-clock market hours, high liquidity, and the ability to make trades using leverage. Trading on leverage refers to borrowing money from the broker to make bigger bets, which in turn net bigger profits when you successfully predict which way a currency pair is going to move.
And what are the drawbacks?
Forex spread betting typically takes experience and significant attention to detail to do well. Also, buying any asset using leverage, be it foreign currencies, commodities, stocks, or others, comes with increased risk. If you bet wrong, you'll owe a lot more than you would had you only invested your own money.
Should I use a forex spread betting platform?
That depends on your goals, and your risk tolerance. One way to mitigate risk is to implement stop-loss orders. With a standard stop-loss order, the order will close out your trade at the best available price once the set stop value has been reached. Meanwhile, a guaranteed stop-loss order guarantees to close your trade at the exact value you have set, regardless of the underlying market conditions. Guaranteed stop-loss orders typically incur an additional charge from your broker.
You can also mitigate through the use of arbitrage, which is betting two ways simultaneously. Arbitrage lets investors exploit the difference in prices between two markets, specifically when two companies offer different spreads on identical assets.
FAQs
ℹ Is online spread betting legal?
ℹ Can I transfer from a spread betting account into my PayPal account?
ℹ Can I use a forex spread betting platform on my mobile phone?
ℹ Is using a forex spread betting platform anonymous?
ℹ Are there minimum and maximum deposit/withdrawal amounts?
ℹ Is it possible to short on forex spread betting platforms?
ℹ Can I access my full trading history on a forex spread betting platform?
ℹ Is it easy to switch forex spread betting brokers?
ℹ Can deposits be made in cryptocurrency or just fiat currencies?
ℹ Do I have to pay tax on any profits made through forex spread betting?
ℹ Are forex spread betting platforms regulated?
Harry joined us in 2019 to lead our Editorial Team. Drawing on more than a decade writing, editing and managing high-profile content for blue chip companies, Harry's considerable experience in the finance sector encompasses work for high street and investment banks, insurance companies and trading platforms.