Looking for the best forex brokers in 2020 and beyond? You're in the right place. We compare all the top trading platforms, helping you to make informed decisions and optimise your trading performance.
Our guide to forex trading will take you through all the key criteria you need to know when picking a broker, with a focus on these eight factors: regulation, funds safety, trading style, reputation, design and ease of use, ease of opening an account, types of accounts being offered, and customer service. You will also learn all the important terms associated with forex trading.
Where can I find the top forex brokers?
Right here! Our website enables you to shop for the best forex trading platforms, listing all the most important selection criteria at a glance. The most desirable platforms are regulated by top regulatory agencies, have intuitive platforms that make it easy to open an account and make deposits, and help you make exactly the kind of forex trade you prefer.
Rank
Broker
Special Offer
Min Deposit
Spreads From
Max Leverage
Regulations
Support
Start Trading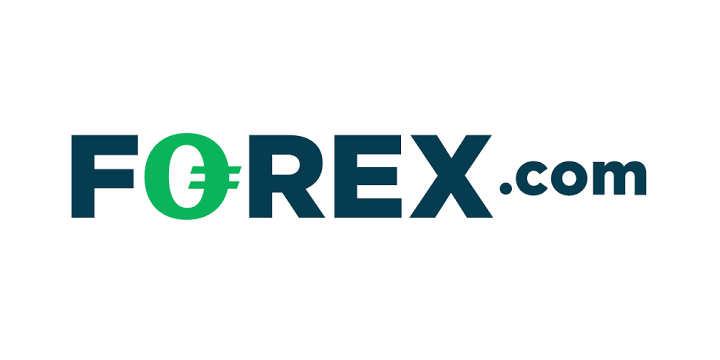 No commissions
$50
0.8 PIPs
30:1
CIMA, NFA, CFTC, FCA, IIROC, ASIC, FFA Japan, MAS, SFC of Hong Kong
Forex trading involves significant risk of loss and is not suitable for all investors.
1
Spreads From 0.8 PIPs
Max Leverage 30:1
Min Deposit $50
Register now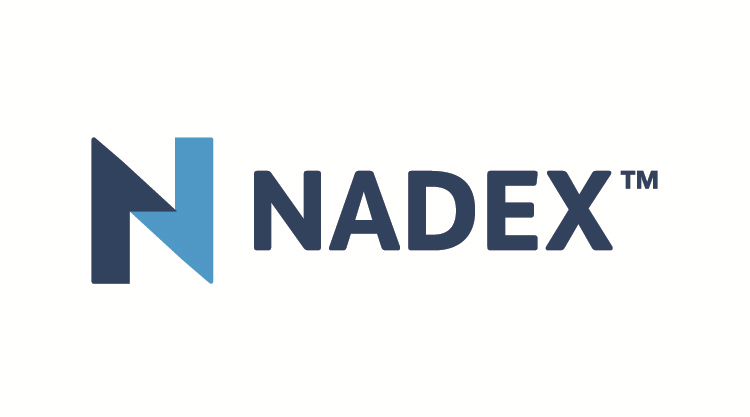 Lifetime demo account
$250
0.1 PIPs
30:1
CFTC
2
Spreads From 0.1 PIPs
Max Leverage 30:1
Min Deposit $250
Register now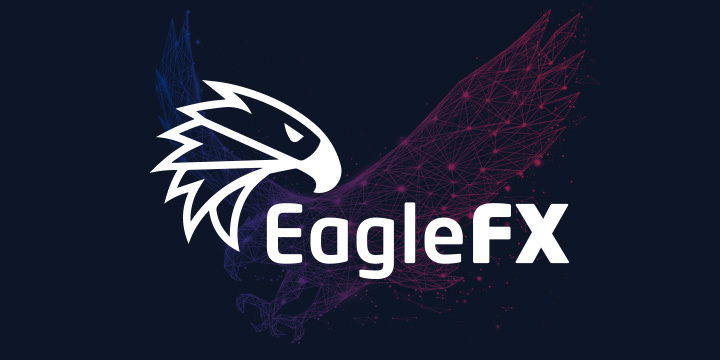 0.01 minimum lot
$10
1.2 PIPs
500:1
3
Spreads From 1.2 PIPs
Max Leverage 500:1
Min Deposit $10
Register now
4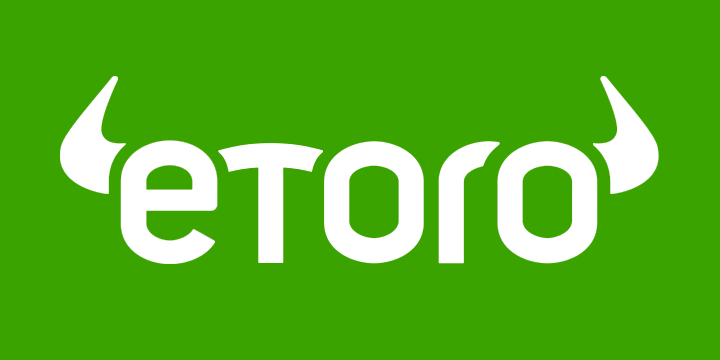 EUR/USD from 0.5 pips
$200
0.5 PIPs
30:1
FCA, CySEC, ASIC, AMF
4
Spreads From 0.5 PIPs
Max Leverage 30:1
Min Deposit $200
Register now
What are forex brokers?
Forex brokers (also known as retail forex brokers, or currency trading brokers) are companies that provide retail traders with access to online and app-based platforms that allow them to buy and sell foreign currencies. The best brokers' platforms are easy to use, well regulated, and carry strong reputations acquired through years of steady operation and stellar customer service.
What is forex trading?
Forex trading is the conversion of one fiat currency into another. The goal of forex trading is to exchange one currency for another, in the hopes of making a profit off price changes. In other words, if the currency you buy rises in value compared to the currency you sold, you've made a profit.
Forex is one of the most active traded markets in the world, with average daily trading volumes reaching $5 trillion. That huge amount of trading volume can make the price movements of some currencies extremely volatile. That means that if you're an aggressive trader with a strong tolerance for risk, forex trading can be an exciting and potentially highly lucrative endeavor.
There are three ways to trade forex:
In the spot forex market, you're exchanging one currency for another at the exact point that the trade is settled. It's called spot trading because the exchange occurs on the spot — within a very short period of time.
In the forward forex market, you buy a contract to buy or sell a set amount of currency at a specific price. The trade then gets settled at a specific future date, or within a range of future dates.
The future forex market lets you buy or sell a set amount of a given currency at a specific price and date in the future. Unlike forward forex trades, futures forex contracts are legally binding.
How do forex broker platforms work?
Forex broker platforms enable clients to buy or sell foreign currencies either online or via a mobile app. When you trade forex, you buy or sell in currency pairs — for instance, buying Euro and selling U.S. dollars. Simply open a forex account, deposit funds, and you can start buying and selling different currencies. Forex markets are open for trading 24 hours a day, five and a half days a week. Foreign currencies are traded worldwide in many major financial centers, including New York, London, Tokyo, Hong Kong, Singapore, Paris, Sydney, Frankfurt, and Zurich.
Do I own the assets I'm trading on a forex platform?
No. If you deposit 1000 euro and then buy a contract for 500 American dollars, that does not mean you can now withdraw 500 American dollars from your account. Rather, you are buying and selling contracts for euros, dollars, or whatever other currency might be on the menu. You can trade currency contracts quickly and seamlessly online, even buying and selling the same contract on the same day if you wish.
For example, you could buy 1000 euros at an exchange rate of 1.1 U.S. dollars per euro, meaning you've spent $1100 on the trade. A month later, you sell those 1000 euros at an exchange rate of 1.15 dollars per euro, meaning you've sold for $1150. In that trade, you've made a profit of $50.
What should I look for in a broker service?
When shopping for the best forex trading platform it pays to do your homework and find the platform that checks as many of the following boxes as possible:
Find a regulated platform – It's important to regulate forex brokers and forex trading, because the enormous sum of money that flows through the market every day makes it a tempting target for scammers and hackers. The Financial Conduct Authority (FCA) regulates forex trading in the United Kingdom, and the Commodities and Futures Trading Commission (CFTC) regulates forex trading in the United States.
Make sure your funds are safe – Find out if the broker you're eyeing offers segregated accounts. Segregated accounts mean that brokers can't touch the funds you deposit to use them for financing other endeavors. Instead, the broker is only making money from commissions, spreads, and taking the other side of trades (if the broker in question is also a market maker).
Find a broker that best fits your desired trading style – The three main trading styles on the Forex market are scalping, swinging, and investing.

In scalping, you're opening and closing a position very fast, which means your trades must be executed as accurately as possible.
In swinging, you're keeping trades open a bit longer, from a day to a few weeks. When swinging, it's desirable to find a broker that offers swap-free accounts, meaning the broker doesn't charge a commission or rollover interest for extending your position overnight.
In investing, your trading time frame is often significantly longer. When investing, it's often helpful to use an ECN broker — i.e. a forex financial expert who uses electronic communications networks (ECNs) to give clients direct access to other participants in currency markets.

Good reputation – The best forex brokers should come with positive user reviews regarding such key criteria as opening trading accounts and seamless funds withdrawal. Awards, accolades, and positive publicity can also be useful markers when gauging a platform's reputation.
Design and ease of use – You want a platform that makes forex trading as quick and easy as possible. One, because you don't want to get confused and make the wrong trade. And two, because if you're trying to buy or sell foreign currencies at specific prices, you'd like to execute your trade as quickly as possible, to minimise potential price fluctuation.
Ease of opening an account – Opening a forex account shouldn't typically take more than two business days, including the time it takes to get your ID and other documents verified.
Find a broker that offers the type of account you need – For retail investors like you who might just be getting started, it helps to know if the trading account you're considering offers price quotes in four or five digits. For instance, if you're pairing a euro with a U.S. dollar, you'd rather have a five-figure quote like 1.11258 than the corresponding four-figure price quote.
Customer service – If you're an active trader, you'll want to be sure you're well taken care of on whichever platform you choose. That means insisting on live-chat capabilities 24 hours a day, seven days a week, and longer queries taking no more than one business day to produce a reply. Testing the broker's customer service before depositing a large sum of money is a good idea.
Will I have to verify my broker account?
Yes. You need to verify your account to comply with financial service regulations. Verification will usually involve providing proof of identity, proof of address, and various financial proofs. This is often an automated process that will require you to upload documents such as a valid passport or driving license, bank statement or mortgage statement. In some cases, you might be required to take and upload a selfie too, for facial recognition purposes.
Is online trading secure?
Yes. Reputable forex brokers use many of the same digital safeguards that you'll find in a typical stock account run by a big brokerage, to guard against hackers. Regulatory agencies provide further security by closely monitoring forex trading in places like the UK and U.S., as well as a host of smaller nations.
What if I forget my password?
Just like other online platforms, forex trading accounts allow you to reset your password using your email address and/or password recovery questions. Make sure to choose a secure password (ideally using non-common words, at least one capital letter, at least one digit, and at least one punctuation mark), so that others can't access your account.
Can I trade multiple forex contracts with broker platforms?
Yes. In fact, all forex trading works this way. The seven major forex pairs are:
The Euro/US Dollar Pair (EUR/USD)
The US Dollar/Japanese Yen (USD/JPY)
The British Pound Sterling/US Dollar (GBP/USD)
The US Dollar/Swiss Franc (USD/CHF)
The Australian Dollar/US Dollar (AUD/USD)
The US Dollar/Canadian Dollar (USD/CAD)
The New Zealand Dollar/US Dollar (NZD/USD)
In each case, you're buying one foreign currency and selling another, hoping to turn a profit on fluctuations in currency prices.
Do forex trading platforms charge fees for trades?
Yes. Forex brokers charge a commission or spread (the difference between the bid price and the ask price) per trade when executing buy or sell orders. And usually, its a nominal amount.
What are the advantages of using a forex broker to trade foreign currencies?
Forex platforms bring together all of the world's currencies, collectively comprising the largest financial market in the world. Some of the advantages of trading forex through brokers include around-the-clock market hours, high liquidity, and the ability to make trades using leverage. Trading on leverage refers to borrowing money from the broker to make bigger bets, which in turn net bigger profits when you successfully predict which way a currency pair is going to move.
And what are the drawbacks?
Foreign currency prices can move rapidly and unexpectedly, often influenced by geopolitical events you might not see coming. Also, buying any asset using leverage, be it foreign currencies, commodities, stocks, or others, comes with increased risk; if you bet wrong, you'll owe a lot more than you would had you only invested your own money.
Should I use a forex trading broker?
That depends on your goals, and your risk tolerance. You can use forex markets to make spot trades. But forex markets can also offer forward trades, futures trades, options, and currency swaps. Some market participants might choose to use forex trading platforms to hedge against international currency and interest rate risk, to speculate on geopolitical events, and to diversify their overall portfolios.
If that's your goal, then yes you should use forex brokers.
FAQs
Is it possible to short on forex platforms?

Yes, it is possible to engage in both short and long selling of foreign currencies on forex platforms, depending on which way you see the price of a commodities contract going. In fact, many forex traders short currencies on a regular basis. Unlike on the stock market, risks associated with shorting on Forex are relatively limited, because of the inter-relation of currencies within given currency pairs.

Can I use a forex broker on my mobile phone?

Yes. Most forex trading platforms allow you to trade foreign currencies on easy-to-use mobile apps.

Is forex trading the best way to buy and sell foreign currencies?

Yes, because you can trade foreign currencies quickly on forex platforms, avoiding the hassle and security risk that comes with stockpiling a bunch of euros or dollars under your mattress. Just remember: Forex trading, like every other kind of trading, comes with risk. Make sure you're intimately familiar with how forex trading works before you dive in. One sensible strategy when starting out is to avoid trading with leverage.

Is online forex trading legal?

Yes, online forex trading is both legal and — assuming you've chosen the right platform — heavily regulated. People have converted one currency for another in a quest to turn a profit for as long as countries have minted currencies. Modern forex markets took shape after the Bretton Woods accord of 1971 enabled more major currencies to float freely against one another. Commercial and investment banks conduct most of the trading in forex markets on behalf of their clients. But individual investors can and do trade one currency against another in an effort to correctly predict price fluctuation.

Are forex platforms regulated?

In the UK, forex platforms are regulated by the FCA. The Commodities and Futures Trading Commission (CFTC) regulates forex trading in the United States. Do your research when shopping for a forex trading platform, and try to choose regulated platforms if possible.

Do I have to pay tax on any profits made through forex trading?

That depends on where you're doing your forex trading.

In the U.S., there are two sections defined by the IRS that apply to forex traders – section 988 and section 1256. Section 1256 is the standard 60/40 capital gains tax treatment. Under 1256, 60% of total capital gains are taxed at 15%, and the remaining 40% of total capital gains are taxed at your current income tax bracket, which could currently be as high as 37%. Profitable traders prefer to report forex trading profits under section 1256, because it offers a greater tax break than section 988.

On the other hand, spread betting profits on forex trades are not taxed in the UK. Forex trading is thus 100% tax-free.

Can I transfer from a forex account into my PayPal account?

Yes, most forex accounts will usually allow deposits and withdrawals to and from PayPal accounts.

Is using a forex broker anonymous?

Sometimes. But finding a reputable forex broker that doesn't require a thorough identity verification check can be challenging, with only a few forex brokers allowing anonymous trading. The good news is that the rise of cryptocurrency and its growing acceptance in traditional financial markets should make anonymous trading easier and more common among leading forex platforms as time goes on.

Can deposits be made in cryptocurrency or just fiat currencies?

It is possible to find forex platforms that accept deposits in cryptocurrency. But despite the growing acceptance of cryptocurrency around the world, many platforms still require that deposits be made in fiat currency (GBP, USD etc.).

Are there minimum and maximum deposit/withdrawal amounts?

Many forex brokers allow a minimum deposit amount of $100, and some might only require $50 to get started. Meanwhile, because commercial and investment banks conduct many of the trades that make up for the forex market, withdrawal limits aren't a problem for individual investors; withdrawing seven-figure amounts is both common and allowed.

Are there trading limits?

Yes. However they are very large. Limits can range from £10,000 a trade to £100,000. 

Can I access my full trading history on a forex platform?

Yes. On a forex platform you'll be able to see a complete list of all your past foreign currency trades.

Is it easy to switch forex brokers?

Yes. You are not contractually obligated to stay with any one platform, and you can switch as you please. If you're trying to gauge which platform is best for you, you can even start by trading on multiple forex platforms at the same time, until you decide which one you like best.