Buying shares of Coca-Cola could be a great way to start you investing journey. But before you take the plunge it's important to make sure you're making an informed decision. We've produced this page, plus numerous educational articles, to teach you how to find make solid decisions and find investing success. If you're ready to buy coke stock, follow the helpful hints below. If you don't feel ready, keep reading.
Buy Coca-Cola stock, right now
Ready to buy Coca-Cola shares? Click the links below to choose an online broker that suits you. Our helpful guides will also show you the best investment choices, and how each of those choices work.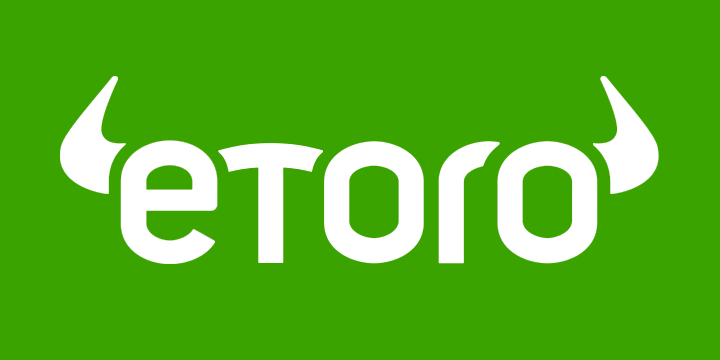 Key Features
Award-winning platform – trade in real stocks
Commission Free on stocks
11 payment methods, including PayPal
75% of retail investor accounts lose money when trading stocks with this provider. You should consider whether you can afford to take the high risk of losing your money.
Trade Coca-Cola shares, right now
If you don't feel like trying long-term investing, you can trade shares of Coca-Cola instead. When you trade shares, you're trying to bag shorter-term profits by buying and selling in a short amount of time. We've reviewed low-fee online brokers that work best for high-volume trading.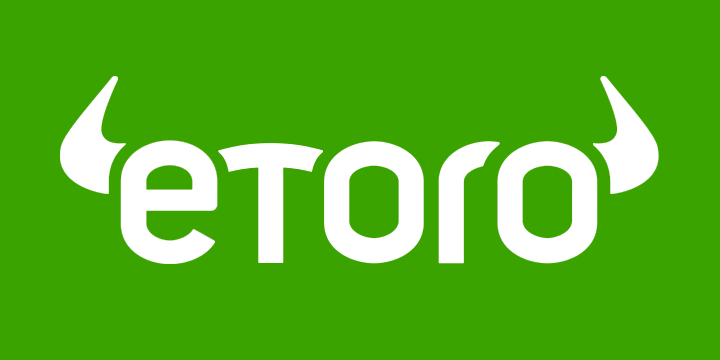 Key Features
Award-winning platform – trade in real stocks
Commission Free on stocks
11 payment methods, including PayPal
75% of retail investor accounts lose money when trading stocks with this provider. You should consider whether you can afford to take the high risk of losing your money.
Key Features
Daily market updates and news
Cysec regulated
Online webinars
79.86% of retail investor accounts lose money when trading CFDs with this provider. You should consider whether you understand how CFDs work and whether you can afford to take the high risk of losing your money.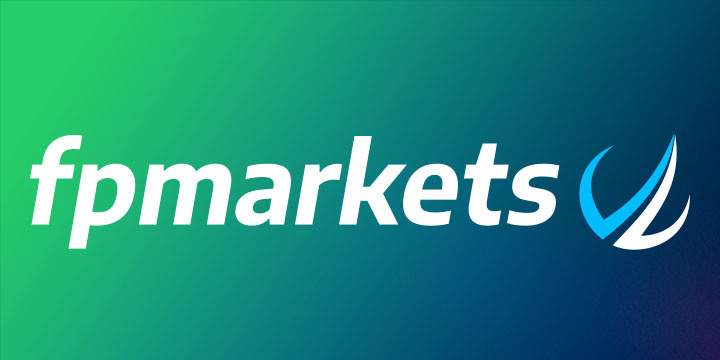 Key Features
24/7 customer support
£100 Min deposit
ASIC and CySEC Regulated
CFDs are derivatives and can be risky; losses can exceed your initial payment and you must be able to meet all margin calls as soon as they are made. When trading CFDs you do not own or have any rights to the CFDs underlying assets.
How to buy Coca-Cola stock in 7 simple steps
Becoming a successful stock investor takes effort and patience. If you want to buy Coca-Cola's stock, do your research on both the company and the stock's history first. Then make sure to gauge how the stock market is performing. After all of that is done, you can choose the investment method you like best.
When starting out as an investor, it's best to venture a smaller amount of money. As you gain experience, you can put more money into it, and also try more complicated investments. Here's a checklist to follow as you consider buying shares of Coca-Cola.
Know the company. What is Coca-Cola? How did it grow to become the largest soft drink maker in the world? How's Coca-Cola's revenue and profit growth doing? Get to know the company you're investing in, so you'll better understand the bet you're making.
Learn the basics. Knowing key terminology matters. That includes key terms that go with buying stocks such as bid price and ask price and also key measures of fundamental strength such as return on equity and profit margins. You'll also want to understand the different ways you can invest in Coca-Cola, such as share-dealing and trading.
Share-dealing vs Trading. Share-dealing entails buying shares of a company. To make money in share-dealing, sell shares at a higher price than your buy price. You can also make money from dividends, if it's a company that issues dividends. Trading is a shorter-term approach, up to and including buying and selling shares on the same day (day trading). If you day-trade shares of Coca-Cola, you're reading the stock's chart, and worrying less about the company's long-term future.
Set a budget. When you start investing, you can start with a smaller budget, for instance £1000. Coca-Cola currently trades around $55 a share, so you can a good number of shares with your allotted budget. As you gain experience, you may decide to get more aggressive with your the amount you choose to invest.
Choose a broker. There are countless online brokers out there, though a smaller number of them will charge only a few bucks per trade. Find a broker that offers an easy-to-use platform, a strong reputation, and yes, low fees.
Evaluate the broad stock market. When the market goes up over an extended period of time ('bull market'), most stocks go up at the same time; when the market turns sharply lower ('bear market'), most stocks go down at the same time. Follow the broad market's trend rather than trying to fight it.
Make your first investment. You've gotten to know Coca-Cola's business. You have a better understanding of how investing works. You've established a budget, found the right broker for you, and confirmed that the market is in an uptrend. Log onto your online brokerage account, type in Coca-Cola's ticker symbol (KO), make sure it's trading at a price that makes sense, then buy. Within seconds, you'll own shares of Coca-Cola.
Ways to invest in Coca-Cola; share-dealing vs trading
There are several options to consider if you want to buy, sell, and trade shares of Coca-Cola online. Here are a few of those options:
Share-dealing
Share-dealing refers to buying shares of a company. It's a longer-term approach than trying to trade shares for a quick profit.
Pros: You don't need to master the art of chart-reading or technical analysis, instead focusing on getting to know the company's fundamental strength. If Coca-Cola starts rising, holding for longer could lead to a hefty profit.
Cons: Your money is tied up for longer, so it's not available to make further investments. If Coca-Cola starts falling sharply after you buy it, you'll face the tough decision of whether or not to sit through a correction.
CFD trading
CFD means contract for difference. CFDs are investment derivatives that allow you to speculate on the price movement of an individual asset such as forex, commodities, or shares of Coca-Cola. All the while, you don't actually have to own that asset.
Pros: With a CFD, you can bet a percentage of the total trade value, and the CFD broker will cover the rest (trading with leverage). If you're trading with leverage you stand to make more than you would if you only ventured your own money. CFD trading removes the hassle of owning and storing commodities or currency,
Cons: Just as leveraged trading increases the size of your gain if Coca-Cola goes up, it also raises the size of your loss if it goes down. If you leave a leveraged CFD position open for more than a day, you'll likely pay overnight fees. CFD trading means you'll lose the voting rights and potential dividends that can come with owning shares of certain companies.
The more you know, the easier it is to succeed when trading Coca-Cola's stock. Read our guides and courses to enhance your knowledge. If you're ready to get started, click on the above links.
How to buy, sell and trade Coca-Cola shares for beginners
If you're thinking about buying shares in a stock for the first time, here are a few pointers that should come in handy:
Buying shares
You can buy shares through an online broker, a good idea if you want to hold your shares for longer. Log onto your online brokerage account, type in the ticker symbol of the stock you want, click Buy, and you'll own shares.
Selling shares
When selling shares, your fundamental aim is to sell at a higher price than you bought at and thus earn a profit. You could try to hold your shares for as long as possible, hoping to sell later and net the biggest profit possible. Or, if you see that your Coca-Cola's stock is already up on the price you bought at and the market is losing steam, you might decide to sell and protect those gains.
Trading shares
Trade shares either through a conventional online broker, or with a CFD broker. If you choose a CFD broker, know the risks that come with leveraged trading and take note of the extra fees that CFD brokers charge.
Our top tips for investing in shares of Coca-Cola
Hopefully you now have a better idea of how to invest in Coca-Cola. Here are key points to remember:
Know your budget. Don't invest more money than you can afford to lose. Be cautious at first, then grow your budget slowly as you gain more experience.
Choose the right approach. Make sure the investment strategy you use fits your investment goals, and the amount of risk you can handle.
Stick to an investing plan and don't react to emotions. Follow a sound plan and you'll be more likely to succeed. Emotions such as fear and greed can cause you to make ill-advised decisions.
If market conditions change, know how to cope. When the stock market falls, you don't want to let your money disappear. Make investing decisions while keeping the state of the market in mind.
Learn from your mistakes. Anyone can make a mistake when investing, even an expert investor. Review your mistakes, then try a different approach so you can achieve better results next time.
Unsure which platforms to use?
Not sure where to go from here? That's OK, it can take time to get the hang of investing. Here's a list of additional considerations to help you decide how to proceed:
Budget size. If you have a budget of £1000 or less, it's wise to limit the number of trades you make. For instance, if you try to day-trade Coca-Cola shares right away, you could get up to 20 trades pretty quickly. If those trades cost $10 a pop to make, you'll have blown through 20% of your budget on transaction fees alone. You can keep things simpler by buying one block of Coca-Cola shares to start. If you have a larger budget (greater than £10,000, say), you have more options to work with, including day-trading, CFD trading, and other strategies.
Risk assessment. Managing risk requires skill and experience. More complex investing options can be worth exploring when you've gained a bit more experience. For instance, you can sell shares of Coca-Cola short. When you sell shares of a stock short, you're betting that the price will go down, not up. Alternatively, you might choose to buy shares, then protect your investment. For instance, if you buy shares of Coca-Cola at $55 per share, you can put in a stop-loss order at $49.50 per share – this way if Coca-Cola's stock starts falling, you won't lose more than 10% on your investment.
Market conditions. If the market starts plunging, more defensive investment strategies such as bonds or commodities are often the best bets. If the market's doing well, you might decide to ride the wave by buying shares in Coca-Cola.
Know your investing goals. If you're trying to make money quickly, you could try day-trading. If your timeframe is best measured in decades, you're perhaps better off buying shares instead, betting that the strength of the company will last.
Follow emerging trends. Technology constantly evolves, which creates new investment opportunities. Though Coca-Cola is a formidable force in its industry, it still needs to stay on top of the latest trends to keep its competitors at bay.
What is Coca-Cola?
Coca-Cola is the world's largest soft drink maker, retailer, and marketer. The company has used both global expansion and an aggressive acquisition strategy to grow its reach and its list of beverage offerings. For more information on the company, including charts, live prices, analysis, and more, visit our Coca-Cola stock price page.
Try some of our stock market courses for beginners
Not yet ready to invest? That's OK. You can learn more about investing with our easy-to-follow educational courses. That way you'll be better prepared to buy shares in Coca-Cola.
Latest Coke news
About the author
Harry joined us in 2019 to lead our Editorial Team. Drawing on more than a decade writing, editing and managing high-profile content for blue chip companies, Harry's considerable experience in the finance sector encompasses work for high street and investment banks, insurance companies and trading platforms.