There are many different ways to invest in real estate. Each method has a degree of risk and the rewards often reflect this. A good real estate investment is one which increases your net worth by more than if you had used the same funds in a different way. It is important to remember that your costs are not just the invested funds but all ongoing and final costs involved in the ownership of the property.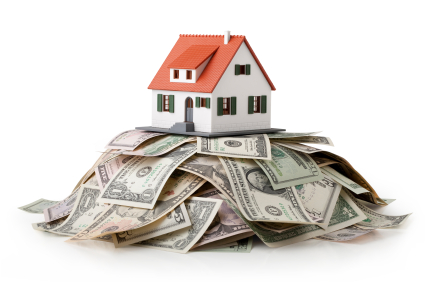 Figuring out a good deal
This does depend on the type of property you are purchasing. Investment properties should return a monthly rental figure and this figure should equate to around 5 or 6% of your invested cash each year. It is important to look at the rental figure after all expenses have been removed. The property should also slowly appreciate in value and a long term investment of this nature would return around 8 to 10%. This would be much better than other ways of investing your cash.
Personal residences are slightly different as you will be living in them. This means you need to look at the costs of living in the house as compared to the cost of renting someone else's property. You will also need to factor in the buying and selling costs. These can be high and will probably leave you out of pocket even with an 8% increase in the value of your property. The only truly successful way of making money on a personal residence is to commit to living in it for at least five years.
There are other factors to consider too make sure your real estate investment is worthwhile:
Cash returns
Real Estate investment requires a significant capital investment and these funds need to come from somewhere in your portfolio. It is important to think about the rate of return you are currently obtaining on this capital. For example, it may be currently invested in stocks or bonds and you are receiving a 6% return. You will need to know that you can achieve at least the same return on your real estate investment. In reality, the return from real estate should be higher to compensate for the fact that it is not a liquid asset. A liquid asset is something that can quickly be turned into cash; property does not fall under this category.
Be aware of the risks, but don't get intimidated
Any real estate investment carries risks. These can be particularly high if you are undertaking a new build project or a restoration. This is because there will be so many variables which can eat into your profit margin. The initial figures on paper may show a healthy return but this can easily change. There can also be higher risks if you look to purchase a property as leasehold and the only real way to indulge in real estate investment is to ensure you have the freehold title. It is also imperative that you have all inspections, reports and due diligence tests carried out by experts. This will help in minimizing the risks.
Time is precious, so make sure to value it
Real estate investment should not drain too much of your time. You will need this to concentrate on your other investments or to look at ways of building your property portfolio. Properties such as vacation rentals, student rentals or low quality housing in poor areas will require constant supervision and advertisements to keep them filled. There is a significant risk that it may turn out to be simply too time consuming to justify the returns.
A standard property in a good neighborhood may appear boring but is a far better in terms of risk profile and less time consuming. A final tip is that the better you treat your tenants the longer they are like to stay. This will result in less hassle for you and make it easier to deal with any issues that do arise.
Whether you're looking for villas for sale in Turkey or you'd like to invest in real estate in the US, there's one thing you should keep in mind – don't buy unless you've done your homework first. Many properties look promising at a first glimpse; but this doesn't guarantee that what you see is what you get.