The accumulative amount of money raised by all token sales during the month of September fell to just $300 million, down 90% since January of this year.
January was the highest-grossing month for ICOs in history with approximately $3 billion being raised.
This was shortly before the entire cryptocurrency experienced a steep correction that saw most coins, including Bitcoin, plummet in value.
ICOs down in 2018
Since then, there's been a steady decline in the amount of money being raised through the sale of digital tokens.
In addition, the cryptocurrency market, by and large, has struggled to recover; at time of writing, the total market cap for all cryptos stands at just shy of $220 billion.
At one time, this number was closer to a trillion so, in short, 2018 has not been kind to digital coins such as Bitcoin, Ethereum, and Litecoin along with the countless other tokens currently being traded.
So, with regards to ICOs specifically, what are some of reasons for this recent dry spell, so to speak.
Well, as always with cryptocurrencies and indeed financial markets generally, there are a number of theories experts and analysts have put forward to explain the recent slump.
Regulation, regulation, regulation
First and foremost, there's the widespread regulatory clampdown on the sale of digital tokens, perhaps most notably in the U.S. which is, of course, a hotbed for all things crypto-related.
In fact, in early September, a New York federal judge ruled that all tokens sold during ICOs are securities and, as such, must be registered as securities with the SEC (U.S. Securities and Exchange Commission).
This was bad news for many would-be ICO organizers because there are a number of legal hoops they must jump through in order to obtain security status.
Although this ruling could vary between jurisdictions, the SEC has seemed to rubber stamp the move.
Indeed, Stephanie Avakian, co-director of the SEC's Division of Enforcement, said of the decision: "U.S. securities laws protect investors by subjecting broker-dealers and other gatekeepers to SEC oversight, including those offering ICOs and secondary trading in digital tokens."
Days later, the People's Bank of China (PBOC) issued a warning against ICOs which explained that token sales were/are inherently risk investments and that citizens should be weary of putting their money into tokens.
This certainly did nothing to help the reputation of ICOs and may well have played a part in turning investors off token sales.
Other cited factors for the decline in funding include the general bearishness of the crypto market, as mentioned, along with the abundance of fraudulent ICOs and outright exit scams, and finally the fact that savvy investors tend to favour equity rather than security tokens.
Not all bad news…
However, on the bright side, one possibly reason for the fall in funding raised during ICOs could be simply that people are wising up to bad ICOs and know which warning signs to look out for, when investing.
Indeed, Andy Bromberg (pictured below), cofounder of CoinList, who was a key organizer behind the recent $205 million Filecoin sale, explained that a 'bifurcation' has begun to occur between 'quality and low-quality projects', which catalyzed the ICO dry spell.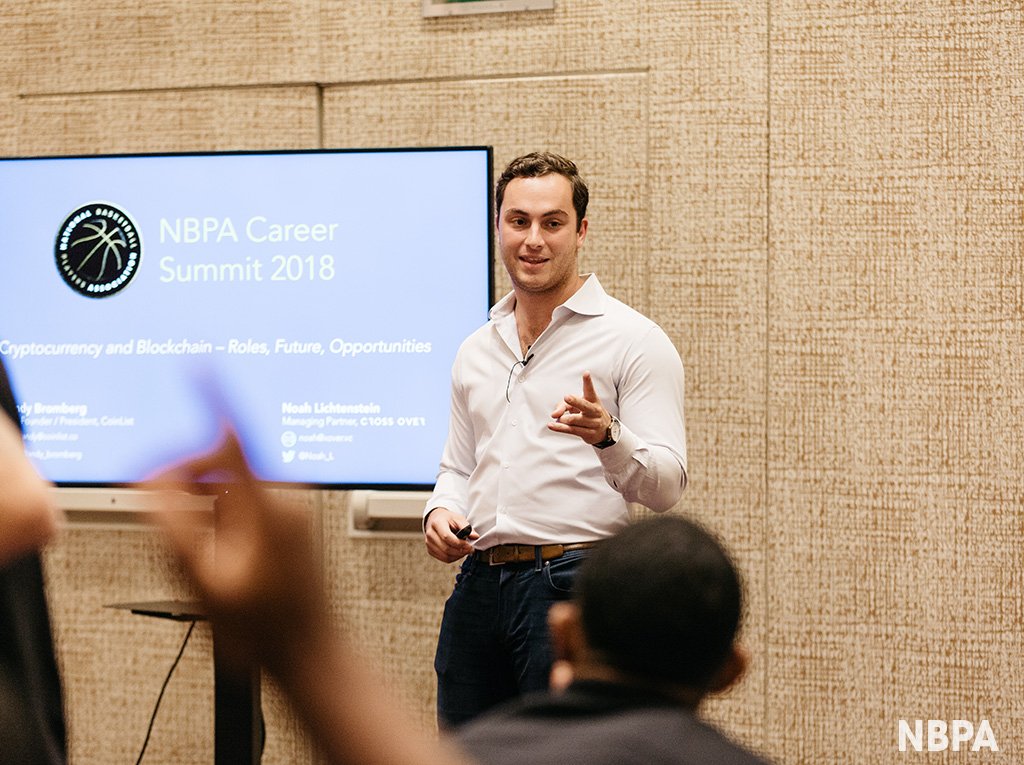 So, in light of this, the recent dry spell could just be a case of the good rising to the top and the bad sinking, i.e., failing to generate investor interest.