What is Fetch?
Fetch is a decentralised digital representation of the world in which autonomous software agents perform useful economic work.
This means that they can perform tasks, such as delivering data or providing services, and are rewarded with a digital currency for their efforts — the Fetch Token.
These agents can be thought of as digital entities: life-forms that are able to make decisions on their own behalf as well as on behalf of their stakeholders (such as individuals, private enterprises and governments).
Fetch's digital world is exposed to agents via its Open Economic Framework (OEF) and is underpinned by unique smart ledger technology to deliver high performance, low cost transactions.
The ledger delivers useful proof-of-work that builds market intelligence and trust over time — growing the value of the network the more it is used.
Fetch can be neatly interfaced to existing systems with minimal effort, allowing it to take advantage of the old economy whilst building the new: plug existing data in to Fetch and watch markets spontaneously form from the bottom up.
What Fetch says
The world's first adaptive, self-organising 'smart ledger'.
Fetch is a next-generation protocol, invented by world-leading AI experts, that enables a digital world where Autonomous Economic Agents can perform proactive economic activity.
With unrivalled performance and scalability, Fetch is the missing critical infrastructure for tomorrow's digital economy.
Website: http://www.fetch.ai
Headquarters: Cambridge, Cambridgeshire
Year founded: 2017
Company type: Privately Held
Company size: 11-50 employees
Specialties: Internet and digital economics
For more info on the Fetch project, please refer to the whitepaper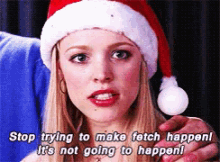 LOL